Live from jobsite
2017-08-15
1.On 15th August, 2017, the 900t full span launching gantry sucessfully finished the concrete box beam erection across existing railway line in the jobsite of Tong-Liao Line. And the complete erection procedure cost 45 minutes.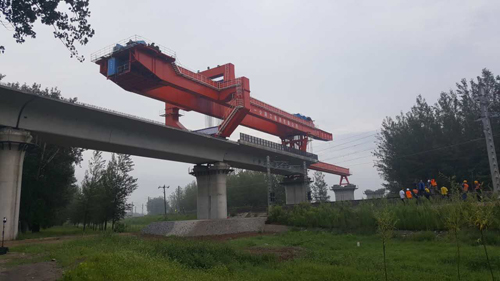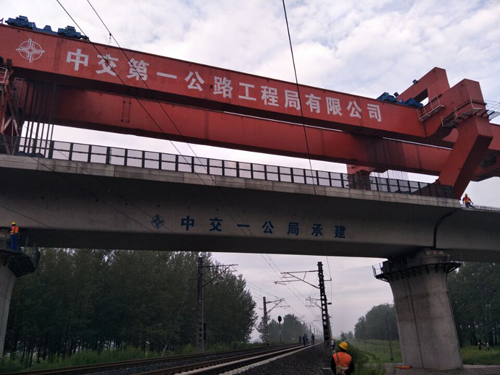 2.On 15th August, 2017, the 900t special launching carrier without guiding beam finished the 6th span erection across road of Ganjiang Super Bridge in Chang-Gan Line.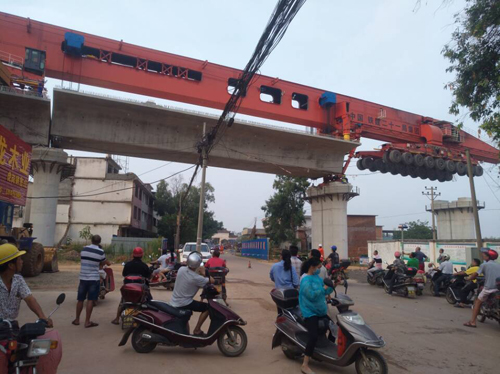 3.On 14th August, 2017, the 850tX2 straddle carrier finished the lifting of another group of 60m concrete box beam and also finished the lifting of first piece of 53.5m concrete box beam.