Tolian won the Second prize of 2017 cooperation in scientific research and innovation
2017-11-13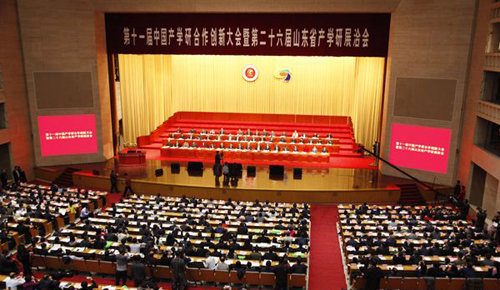 On November 12, the 11th China-University-Industry Cooperation Forum was held in Jinan, Shandong Province, jointly sponsored by the China Research-Academia-Institute for Economic Cooperation, Shandong Provincial People's Government and 23 state ministries and commissions.Tolian won the Second prize of 2017 cooperation in scientific research and innovation.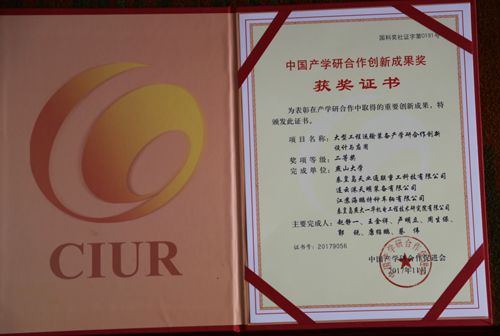 This award was approved by the Ministry of Science and Technology and the State Reward Office, and set up and presented by the China Institute for Industrial Research Cooperation. In 2017, the second prize of China's industry, university, institutes and cooperative innovation achievement awards won a total of 67 awards.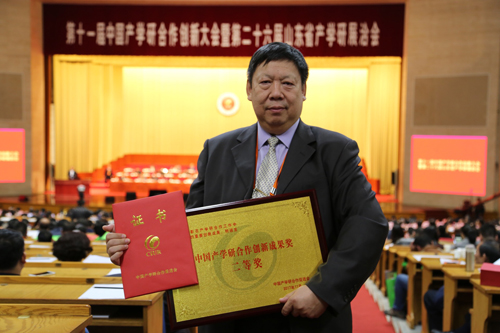 The outcome of Tolian for the second prize is named as "Large-scale engineering transportation equipment production and research cooperation innovation design and application." It was led by Mr. Wang Jinxiang, and cooperated with Yanshan University, Lianyungang Tianming Equipment Co., Ltd., Jiangsu Haipeng Special Vehicles Co., Ltd. and Qinhuangdao Yanda Yihua Electrical & Mechanical Engineering Research Institute Co., Ltd.