Qinhuangdao TV Special Report of Tolian 900t Special Launching Carrier
2016-12-24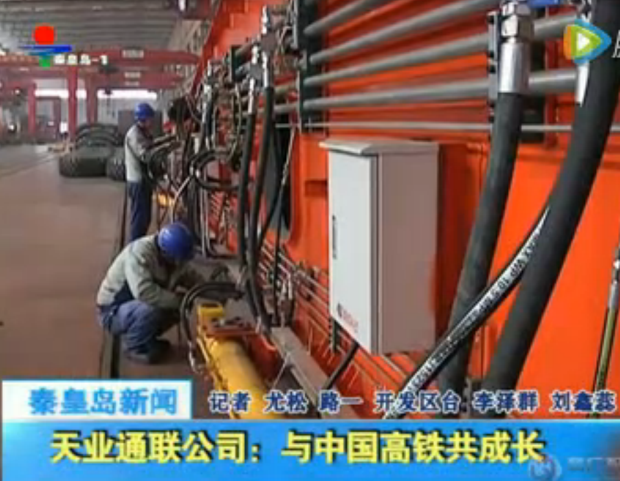 On the Christmas eve of 2016, Tolian received a special Christmas gift from Qinhuangdao TV News, that is a special report with the tittle of "Tolian grows up together with China Highspeed Railway and creats the leading company of Launching Gantry manufacturing in China". In the meantime, Tolian 900t Special Launching Carrier also showed up in the news.

During the past twenty years, China railway construction, especially high-speed railway construction has been playing the global leading role. And what is more, Tolian supplied products to almost every railway line of China.

Tolian has the ambition to step into further success.
http://www.qhdcm.com/sipin/2016-12/25/cms241291article.shtml